Whether you're a working employee looking for a side money or a college student looking for a part-time job, working online could be the solution to your 'How To Make Money Online In Malaysia 2021' financial needs. From this article, you would get some tips to smartly make money online, perhaps from RM1000 to more than RM50000 per month.
There are many different type of jobs available and many of them can be even worked as your side-jobs. Moreover, for stay at home moms and dads and for people who like to work from the comfort of their home and avoid office politics, you can make money online and make your life easier. Regardless of location, age, gender, and background, you can find work that meets your requirements and is compatible with your skills.
Working from home is a convenient, hassle-free and liberating experience. You work at your timings, you don't have to spend money traveling to and from work and most importantly, you are your boss. And isn't that the dream?
Over 25 million people use the internet and are hooked to its versatility in Malaysia. From entertainment, shopping, information, and business opportunities, the internet is a hub of everything trending. Making the right use of the internet can help you make money faster and without making an investment.
Most people find making money online, difficult to start. They don't know which websites to visit, which job is perfect for their profile, how to appeal to customers, how to maintain consistency and whatnot. To help you find the right job for you, we have compiled information on how to make money online in Malaysia 2021.
1. Make Money Online By Answering Questions And Surveys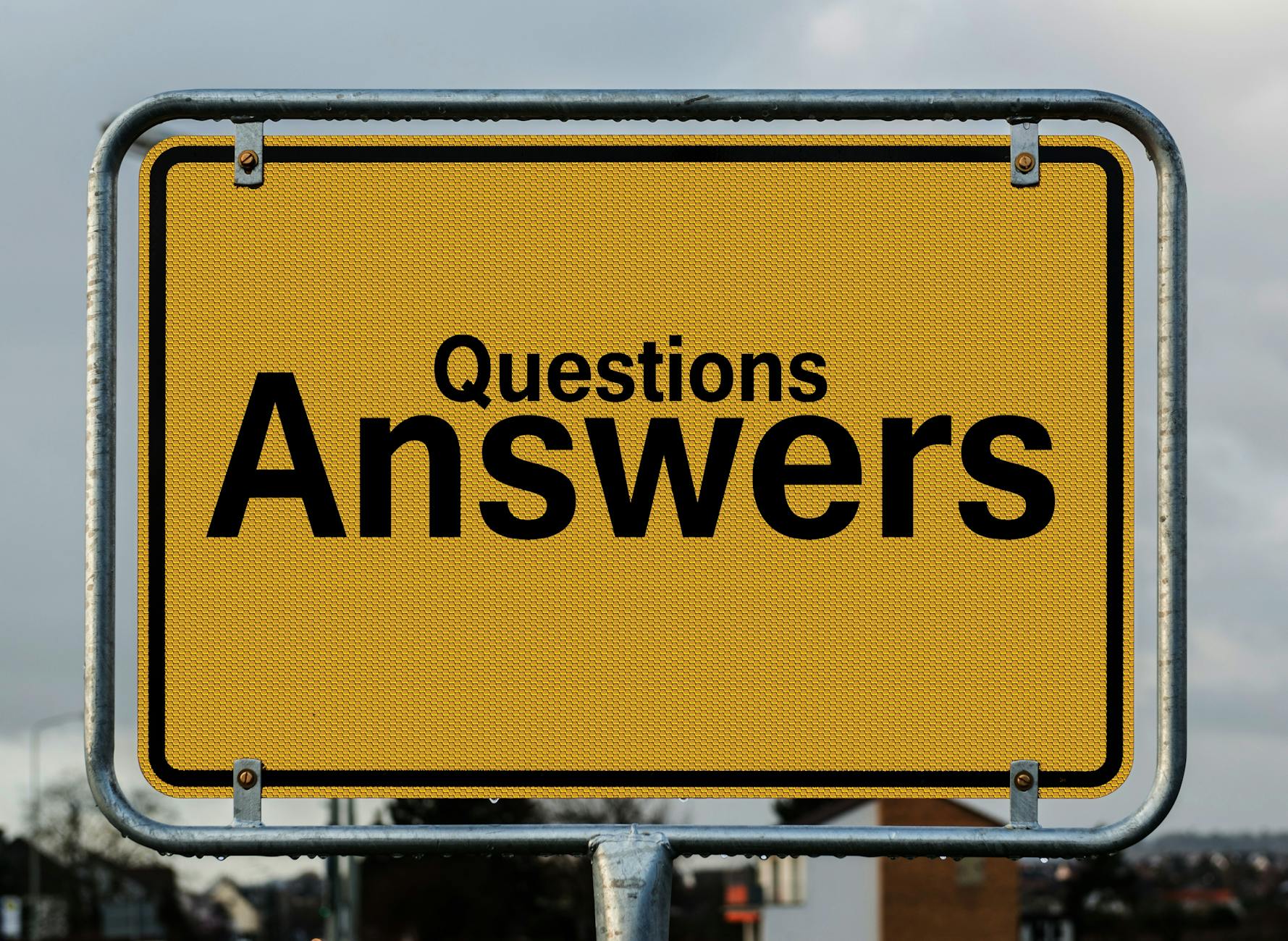 Being responsive is essential to keep your customers engaged and build customer-brand rapport. However, companies don't always have the time to answer customer queries about their products. They hire people who know the field to address the questions on their behalf. The job profile can be fulfilled working from home, as long as you understand the product.
It may seem like a scam when someone tells you that you can earn money at home, simply by answering some questions. But it's true. Companies need honest product reviews so that they can improve their products and manufacture new ones. Insights offered by customers are very valuable to a company's product planning. However, most customers don't have the time to review every product they use. This is why companies have to conduct surveys to understand their needs and enhance the performance of the existing products and initiating the manufacturing of new ones.
While you might need knowledge about the industry you're working for when answering questions for companies, to complete a survey you merely need to be a consumer. No prior qualifications are needed to earn money online by answering questions and surveys.
How much can I make money online in Malaysia 2021?
Online surveys have different payouts, ranging from less than US$1 to as much as US$25. You can make up to US$2000 by answering surveys and questions, your income depends significantly on your consistency and the company that you sign up with. Many companies don't pay people in cash, but rather offer free products and vouchers to people working for them. It is essential to discuss the payment mode and method before you start working.
Companies like Swagbucks, MyPoints, LightSpeed Research and 20/20 Research are quite popular in the market. Sitting in Malaysia, you can log into any of these websites and start earning money. You don't need to pay or to sign a contract before you start working.
2. Make Money Online By Being an E-hailing Service Driver
With the growing popularity of e hailing services as a means of transportation, the market is witnessing a boom in this country. It has led to an increase in the availability of jobs for cab drivers in Malaysia. The job can be taken up part-time and offers a satisfactory pay. If you wish to pay up some debt or collect some savings, then becoming an e-hailing service driver could be the job for you.
There are many e-hailing service providers in Malaysia. GRAB is the most popular one and MYCAR comes a close second. Once you select the company you want to work for, you have to apply and wait till you get approved. Once you become the company's certified driver you can open the app and receive rides during your working hours.
How much can I make money online in Malaysia 2021?
Once you pick up the customer and drop them, you get paid by the company. How many rides you make and the kilometers you travel impact your pay. E-hailing service drivers usually earn more than RM5000 in tourist and city areas of Malaysia.
You need a Public Service Vehicle (PSV) License to be an e-hailing service driver in Malaysia. Moreover, you need to get your private vehicle registered as an e-hailing private vehicle. You also need a clean driving and criminal record, along with a personal vehicle.
3. Make Money Online Through Affiliate Marketing
Affiliate marketing refers to the earnings of an individual made by promoting a product that belongs to someone else's company to generate sales. The ability to interact with and influence people are essential skills for this job.
While companies market their products in various ways, they often need third parties to market their products for them. When a consumer convinces a consumer about the quality and reliability of a product, service or brand, then other customers are more influenced. Moreover, if you're an expert in the field than you will have followers and readers who are interested in the industry. While there are many Affiliate networks available online, ACCESSTRADE is one of the most reliable.
ACCESSTRADE is an affiliate marketing network provided by Interspace, and a platform to earn money online without going through the hassle of finding a reliable and well-paying company. By becoming an affiliate publisher at ACCESSTRADE you can offer your services to certified companies.
ACCESSTRADE offers a platform to bloggers, KOL, SEO sites, software engineers and paid publishers. They have many campaigns from well-known companies such as Shopee, Lazada, Zalora, Carsome, Citibank, Berjaya Sompo, Amazon, AirBnB, AliExpress and many other famous brands. It is the largest CPA Affiliate Network in Malaysia, Japan and Southeast Asia region, with current office locations in Malaysia, Japan, Singapore, Thailand, Indonesia, and Vietnam.
The affiliate market in Japan increased in size by 100 times in the past eighteen years and the affiliate market in South East Asia grew 10 times in the coming five years. The market for affiliate marketing is now growing steadily in Malaysia and has become a great way to monetize skills and interests sometimes even without having to make an investment.
Some Approaches That Are Popular And Performing In Affiliate Marketing
● Content-Driven Approach
These include visual and content-based publishers. You need to create awareness about a product by either writing reviews, description and other product-related content on your website. You can also make videos and click photographs for product promotion and upload them on your page.
ACCESSTRADE ensures that you receive products that match your forte and skill. For example, if you're a fashion writer, you can receive projects to write a blog on the latest designs of a particular brand.
● Conversion Generation Focus
As an affiliate, you can aware your readers about cashback offers, discounts, and coupons on your website. You can do a voucher giveaway of a certain brand to increase its popularity and even receive product promotes on your name, enabling your readers to receive discounts by using your promo code!
For Example, when you offer a goodies bag or voucher giveaway to your followers, they will promote the brand to ensure that they win the giveaway. The giveaway conditions could be adding the company's link to their social media accounts through a story or post, that can be seen by their followers. In this way, the traffic is generated through your followers and the followers of your followers. So much marketing!
Generate Traffic Using Digital Marketing
By using digital marketing, affiliates can generate traffic from media buying. If they invest money in it, they can boost traffic easily. It is scalable depends on their spending amount. There are many traffic sources such as Search Ad (Google), Social Ad (Facebook, Instagram), Native Ad, Pop-up Ad, Push Notification Ad that are available in Malaysia. Some traffic sources are easy to run and don't require you to have your own website/landing page. However, it is important to make sure that they get a return on this spending or investment.
ACCESSTRADE is planning to give actionable information to affiliates to start media buying in an effective way.
How to become an Affiliate?
To start working as an affiliate, you need to sign up on the publisher's face on the website. You need to register with your name, number, email address and social media account or website. For better results, you need to explain what you do through your profile and the skills that you have, along with a rough idea of how many people follow you.
● Eligibility
You do not need specific qualifications to become an affiliate. You need a platform, like a blog, social media account, or a website which you use to reach your audience. Once you have a platform that has a base of audience and content, you can register to ACCESSTRADE as an affiliate.
Social media platforms like Instagram, facebook, youtube, and twitter are also acceptable if you do not have a blog or a website. As long as you can influence, everything works. This makes affiliate marketing a very accessible mode to quickly make money online, and without any investment!
How much can I make money online in Malaysia 2021?
The payment for affiliate marketing comes in the form of commission, for the traffic you've generated for the brand. Your income depends on your reach, the companies that hire you and your knowledge about the product. Your skills and your marketing techniques will influence the money that you make as an affiliate. As an affiliate, you can earn as per our sales and even receive Pay per click or PPC money.
Typically, an affiliate in Malaysia might be able to earn between RM2000-RM8000 per month. If you make investments through media buying or if you're very hardworking, you can earn as much as RM50000 per month. You can start earning as soon as you are ready to promote and generate sales.
➢ How the Conversion Flow works or Commission process:
The user visits the site through the link.
The user purchases within a period after clicking on the link.
The payment is secured made and the transaction is completed.
Affiliate receives a commission for the sale made.
ACCESSTRADE has partnered with many companies to start new affiliate programs:
Lazada Affiliate Program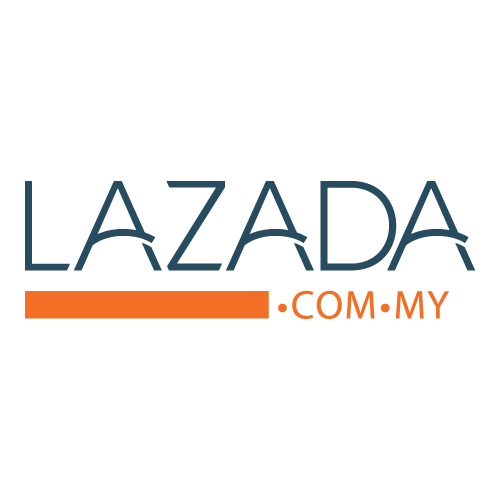 Lazada is amongst the top three e-commerce platform marketplaces in Malaysia has made a name in entire Southeast Asia. It offers the highest paying Malaysian Affiliate program with a commission that goes as high as 14% of the sales amount.
● Commission rates
Digital Goods: 8.5%, Electronics: 2.5%, Fashion Product: 14%, Lifestyle and home products: 7%, Super-mart items: 7%, and Beauty products: 10%.
Shoppee Affiliate Program
Shoppee is an eMarketplace that offers products ranging from clothes, electronics, home and lifestyle products, fitness equipment to health and beauty products, toys and childcare products.
● Commission rates
Digital Goods: 4.9%, Electronics: 2.1%, Fashion, Lifestyle and home, and FMCG Products: 4.9%, and Health and Beauty products: 7%.
Zalora Affiliate Program
Zalora is a fashion e-retailer by Kinnevik AB and Rocket Internet. The E-store offers services across South East Asia.
● Commission rates
The program offers a 6% commission for bringing new customers to the site and a 4% commission for bringing regular customers. The cookie time provided to make the purchase is 7 days. Zalora campaign offers creative banners, vouchers, onsite deals, deep link and product feed options to affiliates so that they can carry out extensive promotions.
Other companies that offer affiliate programs with ACCESSTRADE include Klook, BusOnline, CatchThatBus, Carsome, Alibaba, and Citibank Affiliate programs.
The Benefit Of Joining ACCESSTRADE
Merchant Campaigns: ACCESSTRADE offers merchant campaigns to its publishers. Affiliates can go through the list of campaigns and choose one that resonates with their work and interests. The platform offers more than one option to its affiliate publishers to choose from when merging their interests with making money online.
ACCESSTRADE has over 790,000 publishers affiliated with them and is spread across South East Asia, which means many companies register with ACCESSTRADE, looking for affiliates.
User Interface and Dashboard:
ACCESTRADE dashboard is easy to understand and very efficient. Along with options to adjust campaigns, it has a real-time performance recorder that gives insights to monitor progress as an affiliate. The dashboard also offers easy checkout of payment.
Pocket-friendly: Companies registered with ACCESSTRADE offer a competitive commission to the affiliates. It is not a platform that uses and exploits its affiliates. Moreover, it is free to join the platform for publishers. Hence, you do not need to make any advance payment to join ACCESSTRADE and start earning.
Guidance and training: Marketing products online efficiently is an art in itself and requires excellent marketing skills and knowledge of the internet. ACCESSTRADE gives knowledge to its affiliates so that they can improve their performance and generate more traffic. The learning sessions are available both online and offline and can turn a beginner into an advanced affiliate.
The ACCESSTRADE community consists of publishers that help fellow publishers from the same industry through tips and tricks.
If you are interested in joining ACCESSTRADE, you can visit the website and complete simple sign-up process from here.
How To Make Money In Affiliate Marketing in Malaysia
Affiliate marketing is all about marketing products of other people and companies. You can do so through affiliate links, coupons, and vouchers. However, to market the merchants you must market yourself first. You must have an online presence and your profile should attract customers to your work. You need to be able to influence people.
● Become a Blogger
By starting your blog on a topic that you're qualified in and can offer sound knowledge on, you can attract companies of the same field to you. These companies want you to promote their products by writing reviews and making mentions of the brand on your page. This can be done through affiliate links on your blog that redirect to the company page or store.
Another benefit is that when you have a blog on the industry that the promoted product is from, you get more visibility on Google due to the E-A-T (Experience, Authority, Trustworthiness) parameter of google search engine optimization. As a result, the companies products get better visibility and you can earn more money.
How much can I make money online in Malaysia 2021?
Popular bloggers in Malaysia, according to an agency in Petaling Jaya, earn between RM4000 to RM5000 a month.
● Become a YouTuber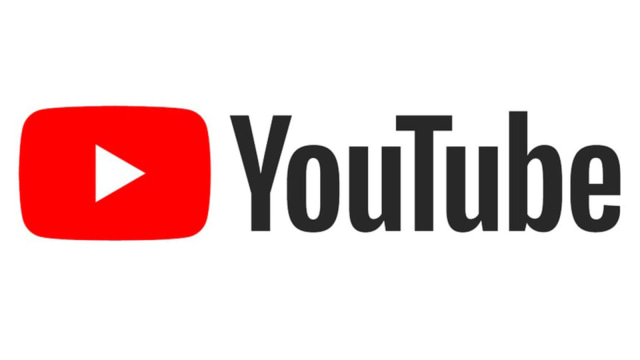 Similarly, if your skills are more visual like videography, then you can start your own YouTube channel focused on a specific industry. Whether you're an entertainer, educator, or an artist, you can be used by anyone.
For example, a techy can make a YouTube channel where they upload reviews of electronics, their features, and comparison videos.
Raymond Chew from Malaysia has dedicated his YouTube channel to STPM subjects.
How much can I make money online in Malaysia 2021?
You can earn up to RM1000 to RM20000 a month through affiliate marketing on your channel. For better results, you must invest in a good camera and microphone.
In addition to affiliate marketing, there are other ways for YouTubers to earn a commission, such as:
1. YouTube provides some commission to video owners.
2. YouTubers can sell products and services to followers through their videos.
● Become an Instagrammer
Instagrammer is one of the most trending social media platforms for visual and written content in 2020. The concept of an Instagram blogger and influencer is well known amongst people all across the globe, including Malaysia. As long as you're active and consistent, you can easily get followers on Instagram. By using the products and posting about it, using brand hashtags, creating swipe up stories redirecting to the company page and tagging the company, you can increase the visibility of the brand and increase sales.
● Create a Niche Website
Find a niche topic that focuses on a small yet dedicated audience and start a website. You can find merchants for the same industry at competitive prices and start sharing.
Creating a niche Facebook page and attracting followers is also a good idea to market products through affiliate links.
● Create Product Review Content
When people are considering to buy a product or service they look for reviews online from experts and consumers. Writing a product review can clarify doubts that customers may have about a product and increase its online presence. If they like the reviewed product then by clicking on the affiliate link they can make the purchase.
● Share promotion and freebies information
Some websites offer codes that can be used by buyers at popular websites to avail discounts. If your website reveals promo codes to consumers then they will visit it often and might even click on the affiliate link to make a purchase. An example of a website making the sales of RM100k – RM200k with a commission of RM10k-RM30k confirms its potential.
● Digital Media Buying
Even when you do not have a website of your own, you can generate traffic by posting ads of various products online. While this involves an investment, if done right, then you can reap the benefits.
How Can I Learn More In Affiliate Marketing?
A website like ACCESSTRADE often offers its publishers with free guides on how to increase their traffic. Search Engine Optimization and the use of more than one platform for promotion are excellent ways to increase product sales and your commission. You can also learn from expert affiliates. Moreover, if you make investments in media buying, you can increase your commission.
5. Make Money By Doing Freelance Jobs
Companies often outsource services from service providers instead of hiring an in-house team for every task. They need skilled and qualified individuals to handle different jobs, which is why they turn to freelancers.
Freelancers provide their services for a fee rather than a salary. They work on a project or assignment basis for different companies. As a freelancer you must have at least one skill that you excel at, to make a good income. Freelancing is merely doing what you do from office at home and without the pressure from a boss or overtime or going late and whatnot. Freelancing is when you get to be free to use your time the way you like.
Many websites offer work to freelancers by providing a shared platform to freelancers and hiring companies. Some of the most common websites include Upwork, Freelancer, Guru, People Per Hour, and iFreelance. An easy way to start freelancing is by registering on these websites, choosing an area of interest, and setting up payments by connecting to PayPal or Debit card. However, you don't necessarily need to work through a website, you can also approach companies to work directly.
How much can I make money online in Malaysia 2021?
Your payment as a freelancer depends upon the skills that you possess and the demand in the market. If there are too many freelancers for the same skills available then freelancers have to cut on the cost to receive work. While it is not the most awe-inspiring scenario, you don't always get everything on one plate and this is how freelancing works. An average freelancer earns from RM3000 to RM5000, depending upon their skills and how much time they dedicate to it.
If you're a photographer you can sell your photographs, a graphic designer can make designs, a content writer can curate content as requested, software engineers can make a website and develop mobile apps, Digital analyst can conduct SEO, translation and transcribing services, voice-over service, data entry assistant work, proofreading, and advertisement management.
Make Money Online By eCommerce
E-commerce has become one of the biggest business generators in the world. The convenience of shopping from home has made E-commerce a booming and trending mode of business. Most offline businesses now have an online portal to sell their products. Online businesses are a great way to start a business with low overhead costs.
If you're a painter, jewelry designer, or a craftsman looking to monetize your artwork, you can build a website and become a digital entrepreneur to make money and follow your passion!
In Malaysia, many people import products from China and sell locally. The selling price is higher than the price they buy the product for and makes up for the income of these people. The business model is so popular that the market in Malaysia is essentially filled with Chinese goods.
In addition, many people use two big platforms, namely Lazada and Shopee, to sell products online. Some people use their social media accounts on Facebook, Instagram, and Wechat to find their customers.
How much can I make money online in Malaysia 2021?
Your payment depends upon the price of your products and your ability to market the products.
You can save overhead costs by using Shopify dropshipping (US) or dropshipping on eBay (US) and sell your products in the US. If you've conducted the right branding, the sales will shoot up eventually.
Sell Second-Hand Items
The second-hand goods mart is quite underestimated when it comes to methods to earn fast money online. However, it is one of the quickest ways to earn money, while getting rid of unwanted mess from the house. Additionally, if you're renovating your house then you can compensate for all the expenses by selling things that you no more need. It is a method to earn fast cash online. Secondhand.my, Carousell Malaysia, CLOSETStyle, and Shpock are a few websites and mobile apps where it is possible to buy and sell used or second-hand products in Malaysia.
How much can I make money online in Malaysia 2021?
The income depends on the condition of the good you're selling and the medium you use to approach customers.
Sell your smartphone and other tech goods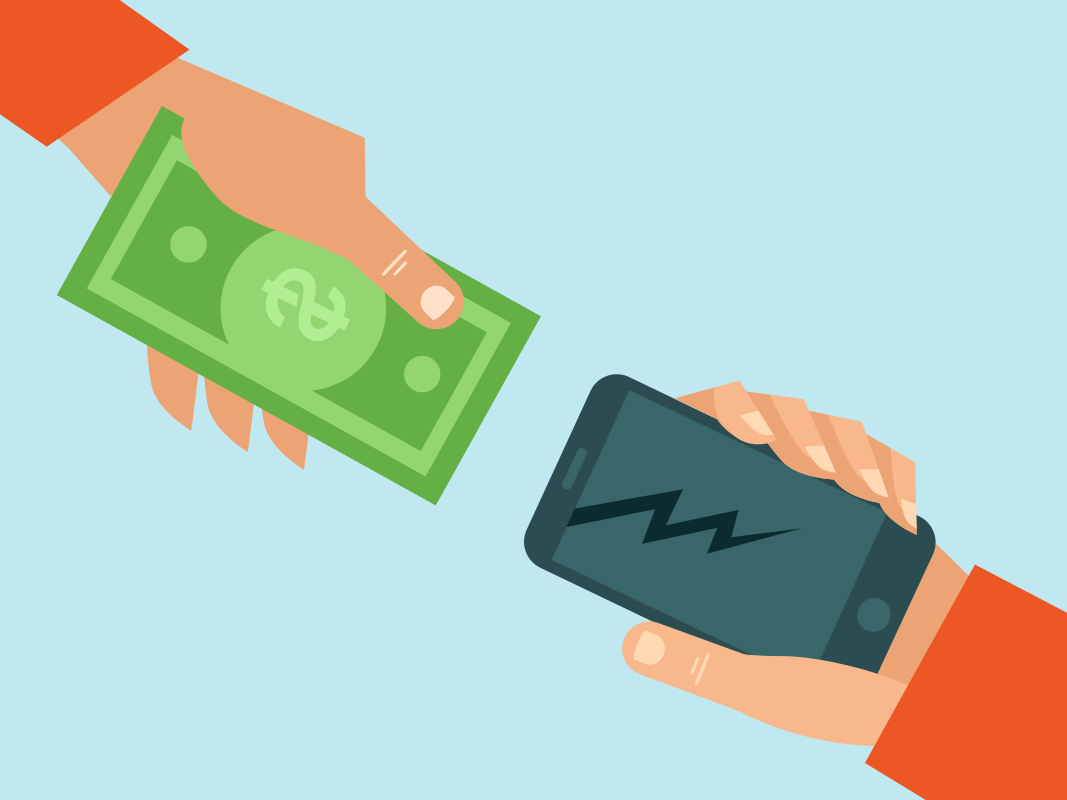 Technology sells for a far better price than most utility products. You do not need two speakers in one house, neither can you carry two smartphones with you everywhere. Instead of holding on two your old phone, you can sell it online while the model is still not very old and make some extra cash. Maybe even buy a better model of a new phone with the increases budget!
● Sell your old books.
While most people like to hold on to their books, they can feel like unnecessary clutter in your home. If you're shifting places you might want to decrease your packing and shipping goods. Selling your old books by registering them online can help you earn money and declutter. Plus, you get more space and money for new books!
● Sell your clothes online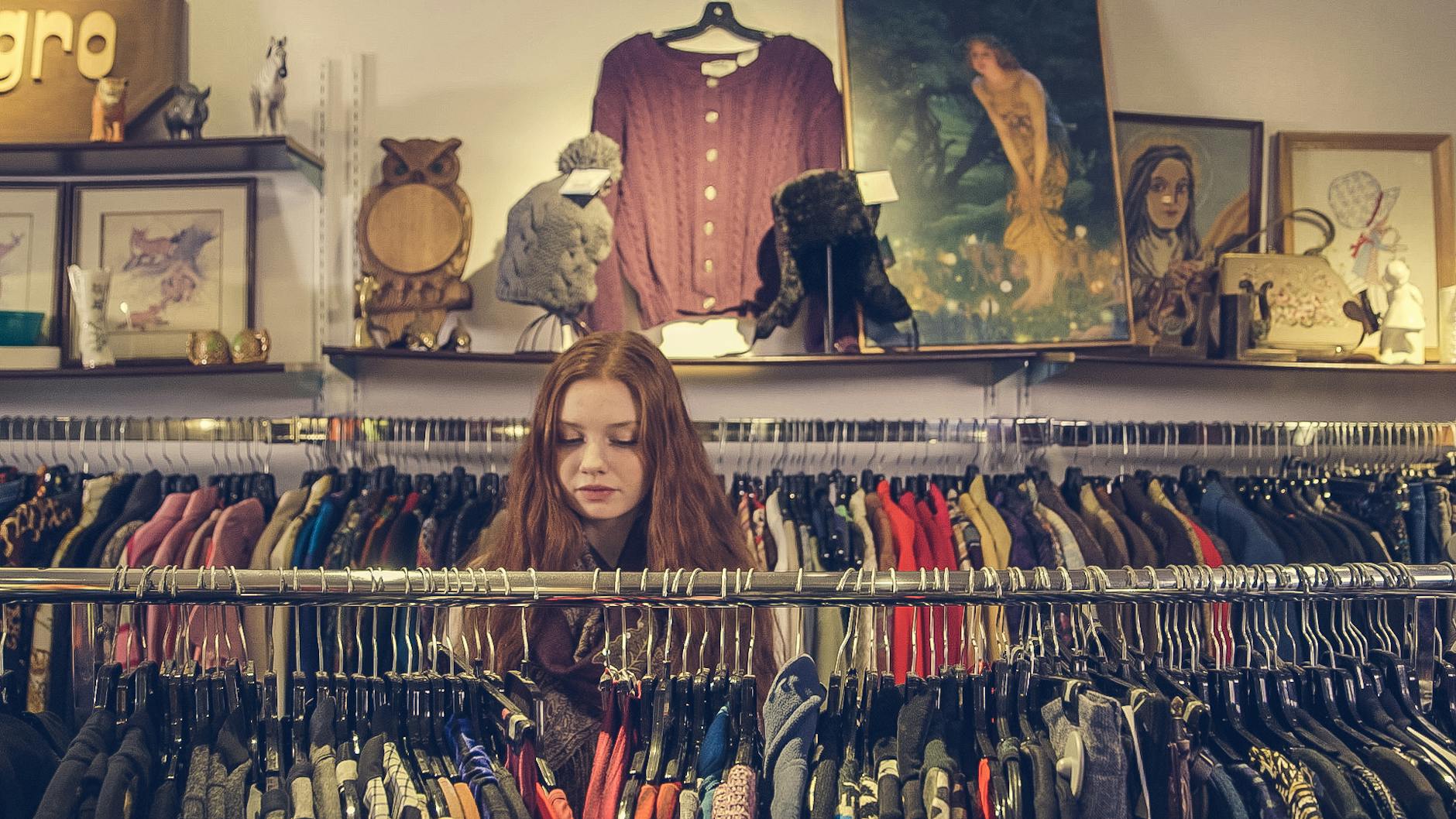 Many people complain that they don't have enough clothes, yet, their almirahs overflow. The thing is, owning clothes does not necessarily mean that you can wear a different dress every day. You might've overgrown some of your clothes or modified your taste in fashion. Worry not, you don't need to throw away all your clothes just because you no longer need them. As long as they are in good shape and not torn from anywhere, you can sell them at a shop where people go to buy used clothes. Sometimes they even find real gems that didn't fit the previous owner.
● Sell your car at a good price
Maybe you've set your eyes on that new model of Hyundai, or maybe you just shifting from the country and need to get rid of the car. There are various online platforms available to sell your car at the best price available. You chose the website, you set the price and you talk to the potential buyer. All we do is market your product, find potential buyers, and ensure a safe transaction.
CARSOME and MYTUKAR provides a price evaluation of cars in Malaysia.
Become A Mystery Shopper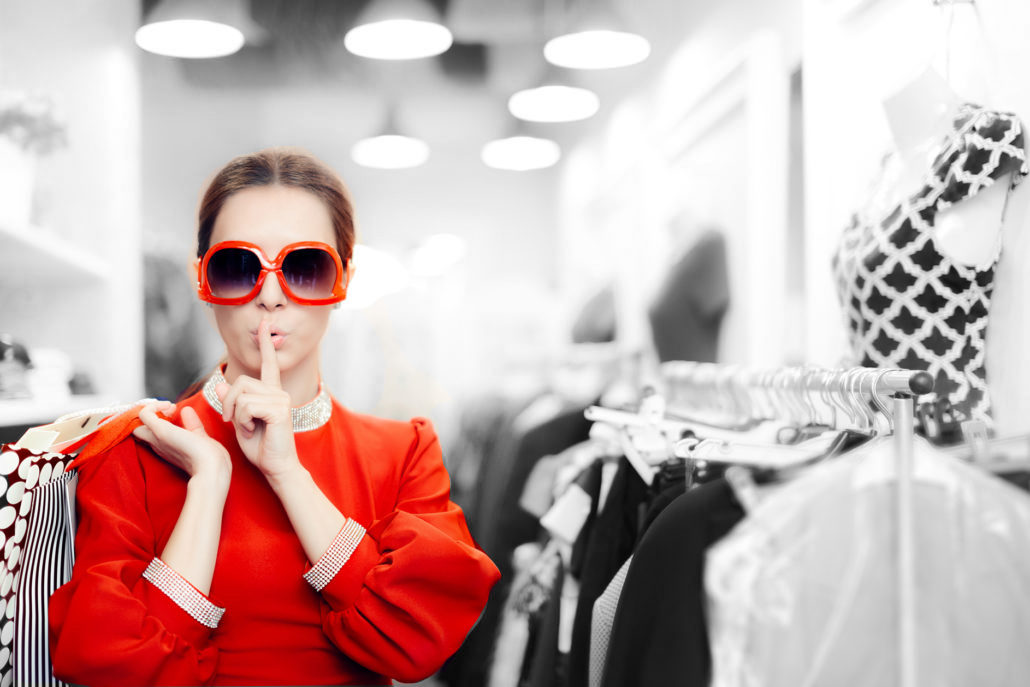 Mystery Shoppers are people that visit a store or buy a product to check its quality. A mystery shopper can be an independent individual, hired by third parties, or someone hired by the company itself. Mystery shoppers are hired to assess the quality of the product and service of a brand.
How much can I make money online in Malaysia 2021?
Mystery shoppers receive task wise payment. The payment may range from RM30 to RM400, depending upon the task.
Become A GRAB Food Or FOODPANDA Driver
While it is only a semi online job, it pays well and is compatible with people who lack academic skills. All you need is time on your hands, a bike, and good driving and navigation skills.
With so many discounts available on food ordering websites like FoodPanda, people no more want to wake up early in the morning to cook before they go to work. Ordering food online has become the most convenient means to get food wherever you are and whenever. Some restaurants even operate 24 hours and so does the delivery services. Nobody wants to be served cold food, which is delivered long after it has been ordered; this has led to an increase in the need for delivery guys in industrial and corporate areas.
How much can I make money online in Malaysia 2021?
A delivery boy must have a bike to deliver food. They must be fast drivers, great at navigation and polite. The same applies to GRAB drivers. GRAB drivers must also have a clean driving and criminal record. These delivery and e-hailing jobs require that you are accessible and available during your working hours.
According to research by indeed.co, on average a GRAB driver may earn RM3,585 per month. However, many GRAB drivers in Malaysia earn as much as RM5000 as well.
Become an Airbnb host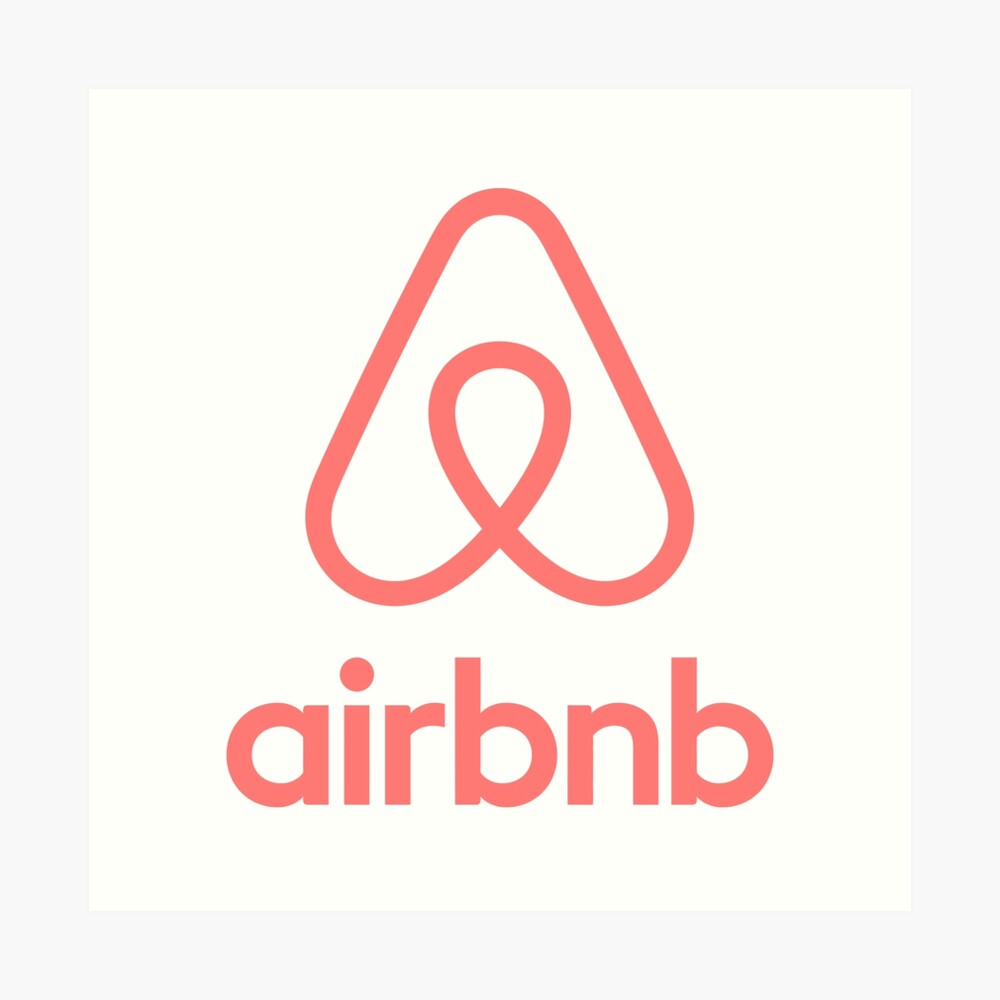 Traveling is getting revolutionized in 2020. People no more want to travel like tourists, they aspire to explore the local culture and food. They want to meet the locals and understand their lifestyle, challenges, and opinions. Airbnb is a great initiative that gives business to local people, promotes being a traveler over a tourist and gives an overall great experience to everyone.
If you have a beautiful property that is totally or partially unoccupied, then by registering yourself on Airbnb as a host, you can turn it into a business. Registering on Airbnb makes the process secure in terms of payment, increases the visibility of your property to potential guests and ensures that you're safe. Airbnb even offers protection of $1M in property damage and insurance against accidents to its hosts.
How much can I make money online in Malaysia 2021?
The income that you make by becoming an Airbnb host, depends upon the area of your property, the locality it is situated in, the quality of furnishings and the overall design of your property. Just like a hotel, the number of times your property is booked during a month is directly proportional to the income you make. Becoming a host at Airbnb is an excellent way to make money fast.
You can list your place without any additional charges on Airbnb, You can set the parameters of stay. Your schedule, price and the kind of guests you'd prefer at your place. Once you've successfully listed the property and it is approved, you can welcome guests.
Airbnb stays are rented in Kuala Lumpur for around RM90, in Penang for RM95, and in Johor for RM100.
Become a commission-based HR recruiter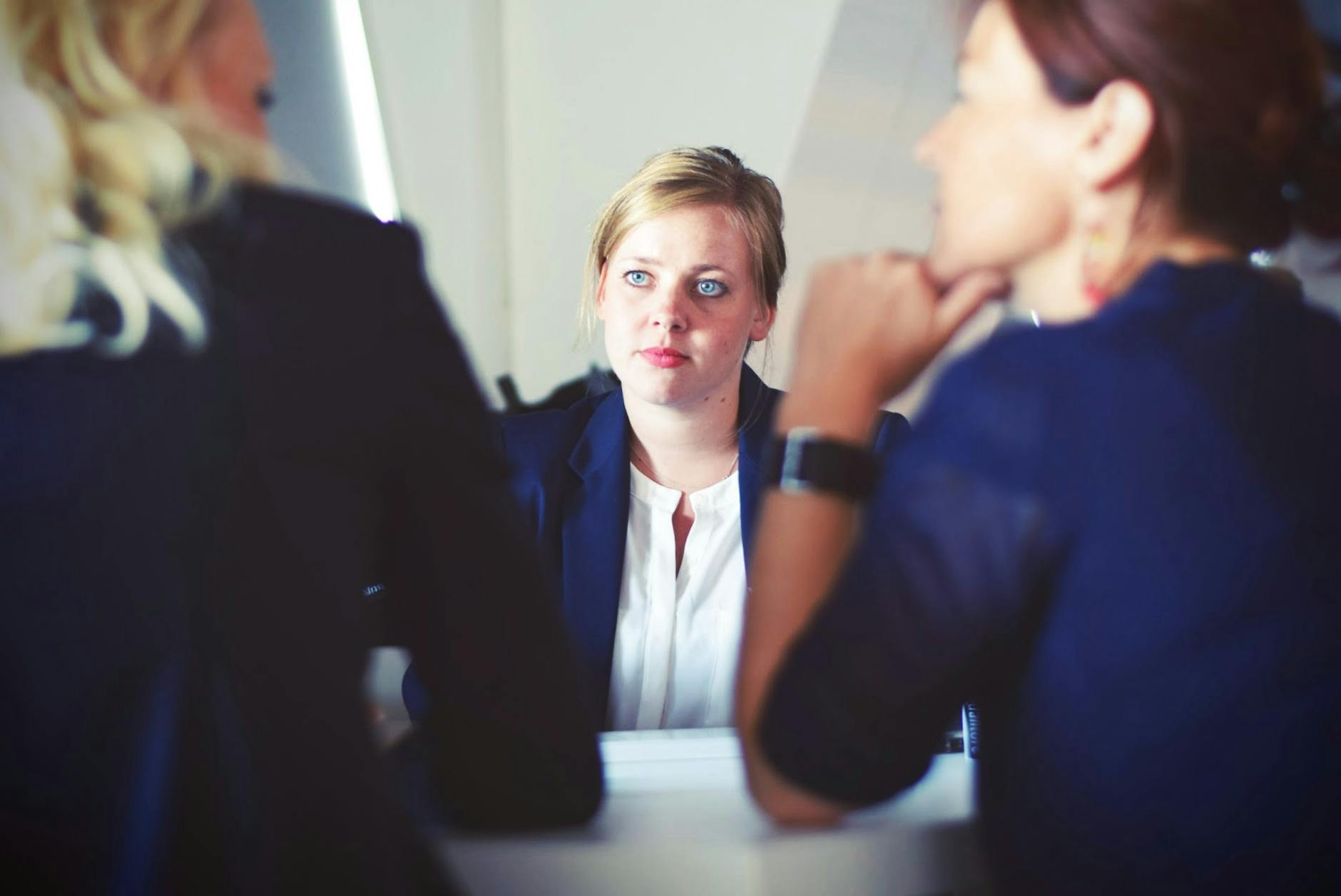 Companies can get their recruitment processes taken care of with the help of commission-based Human Resource Managers. These HRs even provide talent searching services to their clients. The process is usually used by companies that have an extensive recruitment process and are hiring many people at one point. Airlines often hired commissioned HRs to carry out more than half of the selection process.
Seeker is a great platform to make some extra income through a side job in the human resources field.
Seekers Malaysia is a recruitment app where you can be a freelance recruiter. On Seekers, you earn income based on your activities on them. On the Seekers App, you can not only locate jobs but also recommend them to people and make money. Basically, if you know a lot of people with multiple skills, you can use the app to connect people who are looking for a job to those who recruit people. It is a great app to sit at home and assist companies in talent-acquisition to earn some side money.
Make Money Online In Malaysia 2021 Based On What You Like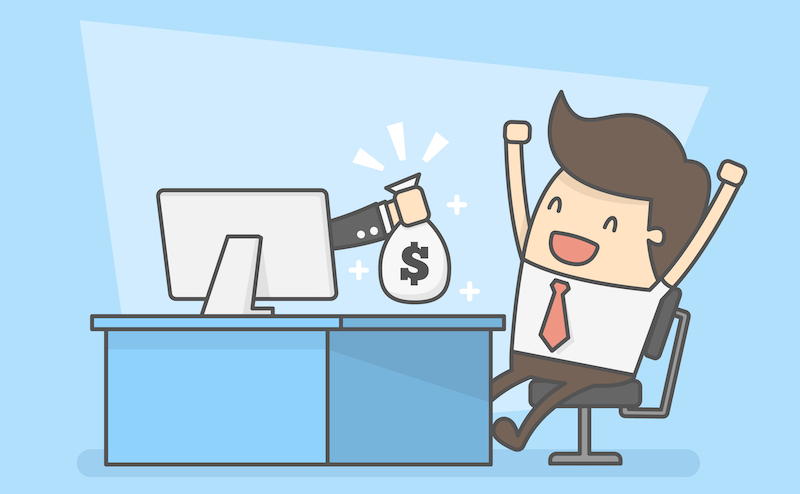 Following your dreams and making money are often considered to be the two ends of a straight line. However, that is not true.
● Sell your art and designs on Society6
It doesn't matter which era you live in, art is always valuable. As long as you're good at something, you can make money. If you're a painter, craftsman, carpenter, fashion designer or any other artist, but lack the resources to open your store or to promote your store. You can start small by offering your products to be sold on already established and popular stores. Society6 is one such platform where you can sell your artwork and retain the rights to your work.
All you need to do is register on Society6 and upload your work along with product specifications, description and price. Once you're verified, you'll be able to sell your products. Moreover, we'll handle the packaging, shipping, and delivery of your products.
● Become an Online Travel Consultant
If you're passionate about traveling and moreover, if you travel a lot, then you can use your knowledge and experience to guide other travelers by becoming an online travel consultant. And the best part is you don't need to make any changes in your travel schedules as your work is not bound to one location.
Travel consultants are also traveling agents. If you're good at making travel and flight locations and receive great discounts on travel platforms then you can easily make money. As an online travel consultant, you will not be bound by a contract either. The amount of money you make depends on your ability to make the best travel choices for your clients. Payment depends on your area of expertise. Online travel consultants that work for international travel often earn more (per sale) than domestic ones.
● Look after other people's pets
Pets shouldn't be left alone for too long. However, many pet parents are at work for more than eight hours and need additional help to take care of their pets and prevent separation anxiety. They hire pet caretakers to take care of their pets when they are away. Hiring a pet caretaker is great for both owners and pets.
Are you good with animals? Are you already a pet parent and stay at home to take care of your furry friend? If so, then you can start pet care at your place without making much of an investment.
● Be a language teacher
Language has great value in any country and if you're skilled in a language to the advanced level, you can become a tutor to people who want to learn that language. Sharing knowledge can indeed help you earn money. We, Malaysian, in many cases, command different languages like Bahasa Melayu, English, Tamil, Cantonese, Hokkien, Mandarin, etc. If you know many languages you can become an online language teacher and earn some side income.
Use A Money Saving Service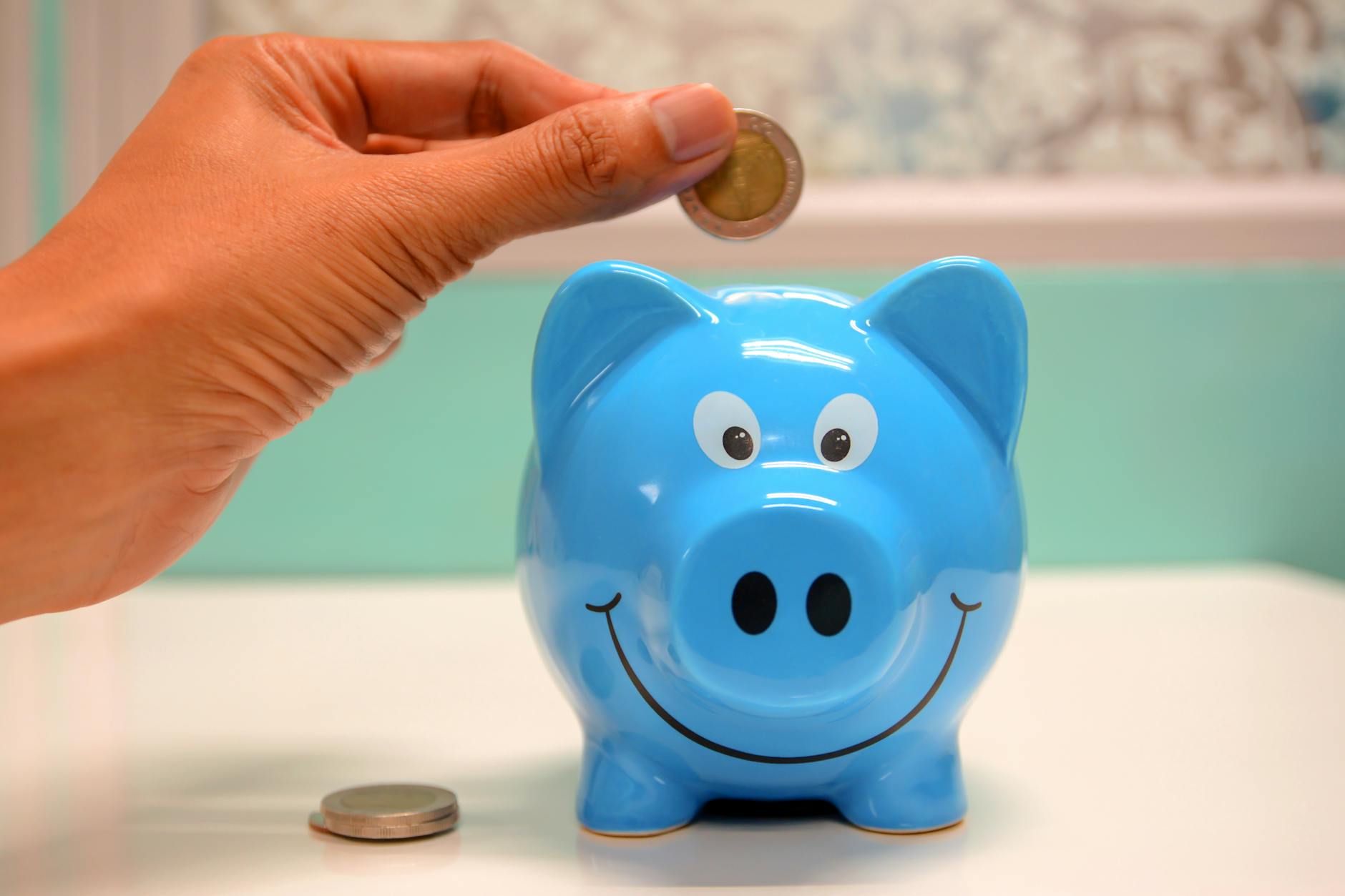 While we've already explored some jobs that you can take up to make money online, there are more commonly used means available as well. To increase sales, companies have to use various practices and offer great deals. From coupons and cashback offers to gifts, everything is explored in the market. By using the right platform to carry out your transactions and your shopping, you can save money on your daily expenditures. From buying groceries to booking a hotel, everything is covered in the field.
A marketing affiliate can promote saving services and create awareness about the latest offers.
● Use cashback/reward sites
Some websites offer cashback on making a particular number of transactions. Shopback, MilkADeal, Rebate Mango, My Smart Shopper, Airasia Big are the most famous websites and platforms available that offer cashback and rewards to users.
● Use coupon sites
Some websites offer coupons for famous brands to people and receive a commission after the sales are generated. It is a great form of entrepreneurship, however, it requires hard work and a little investment. Cuponation, SalePromoMalaysia, Picodi, and SaleDuck are some of the options available to you.
Credit Card with Cash/Reward Back
Credit cards have become a necessity for the most middle class and upper-middle-class Malaysian. Most people carry their credit cards with them and use it for making payments at restaurants, malls, and shopping. This is why buying a credit card that offers the best services and offers is essential. There is credit cash cashback that can help you earn the spent money back. Before buying a credit card you must check the most customer-friendly bank.
Citibank Credit Card, RHS Bank Credit Card, HSBC Bank Credit Card, Ambank Credit Card, CIMB Bank Credit Card, Maybank Credit Card are some of the banks offering credit card services in Malaysia.
Make Money With Financial Trading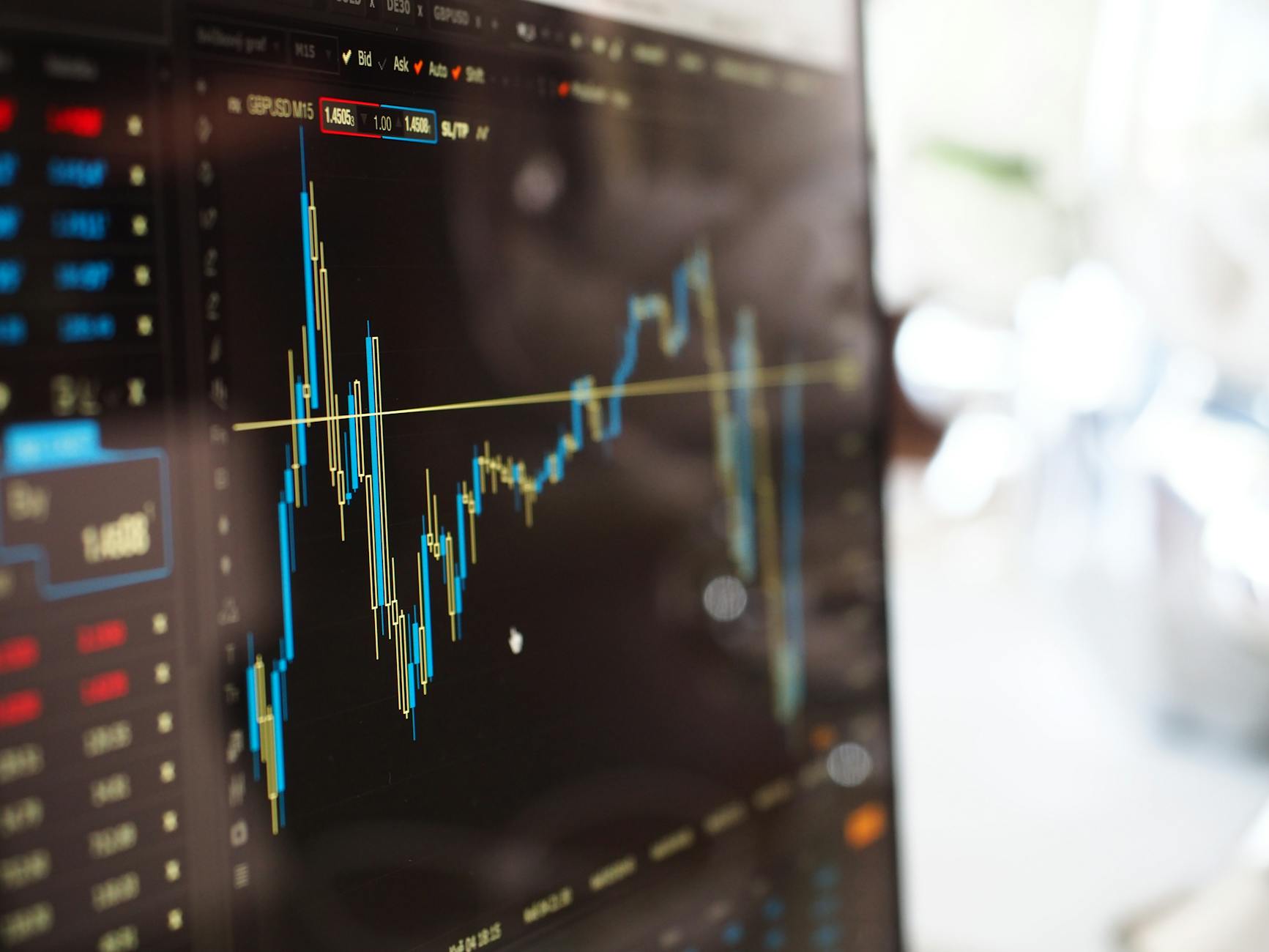 Investing in Stock, Forex and Cryptocurrencies can either be the best way to earn money online or the worst. It is not a gamble, but everything depends upon how well you understand the market and how much investing ability you have.
You need to read technical analysis books and closely study economic market changes. The political, geographical and economic state of a country also impacts its business and the stock market, which is why it is crucial to stay alert.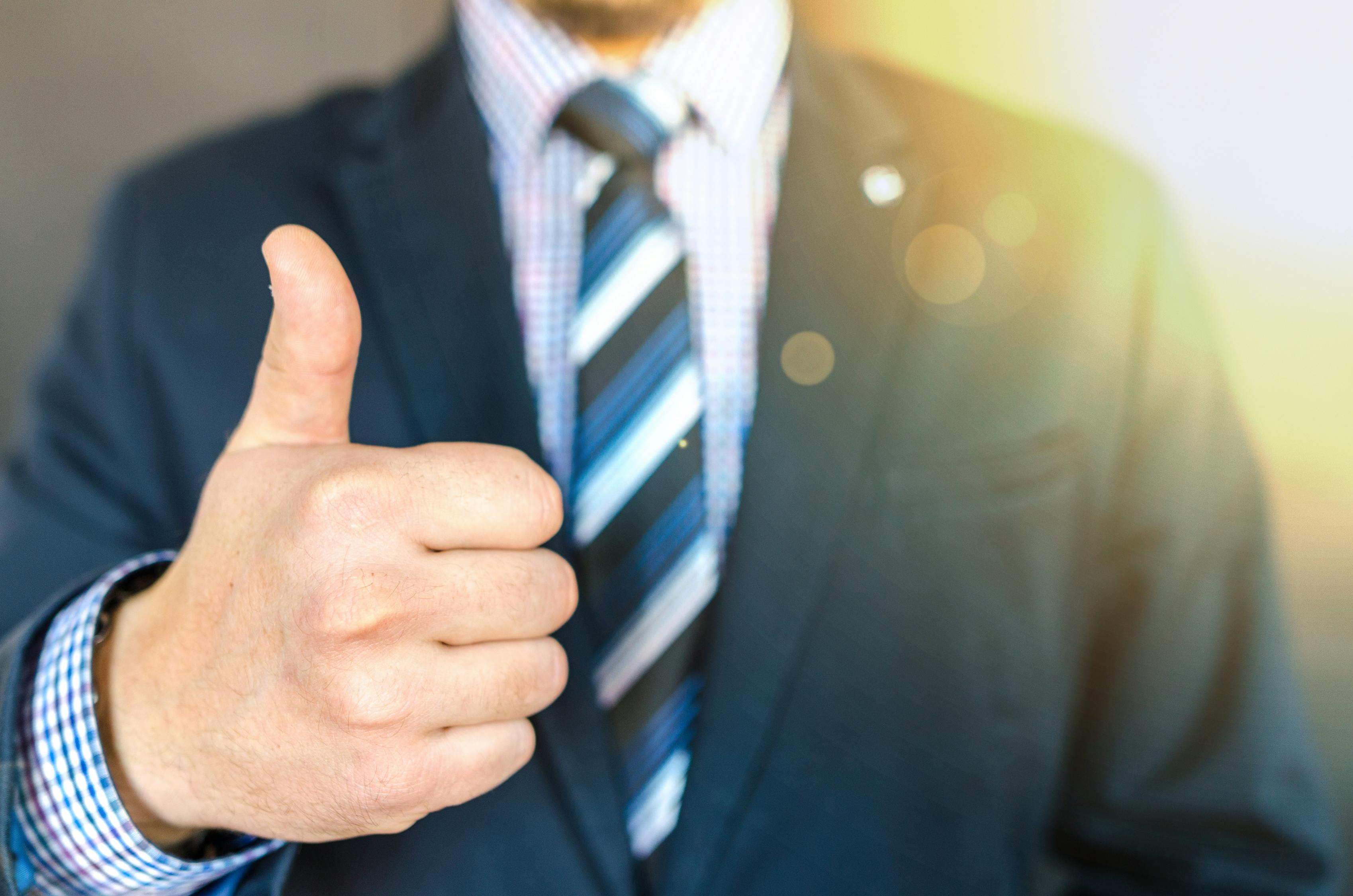 This is quite different from freelancing to make money at home, as it involves less-skilled jobs. These jobs can mostly be carried around by anyone who is good at using computers and the internet. The tasks include Solving Captchas, Testing Websites, Selling Products on Local Estore Marketplaces, on facebook, and on Instagram, selling handmade products on Etsy, Cleaning Search Engine and writing reviews of places you visit. These jobs are not very well paying and it is better to find an alternative to earn money online.
These are all the various ways you can make money online in Malaysia 2021! All the best!