ACCESSTRADE SUMMIT 2022 IS COMING VERY SOON
Events
5
19 February 2019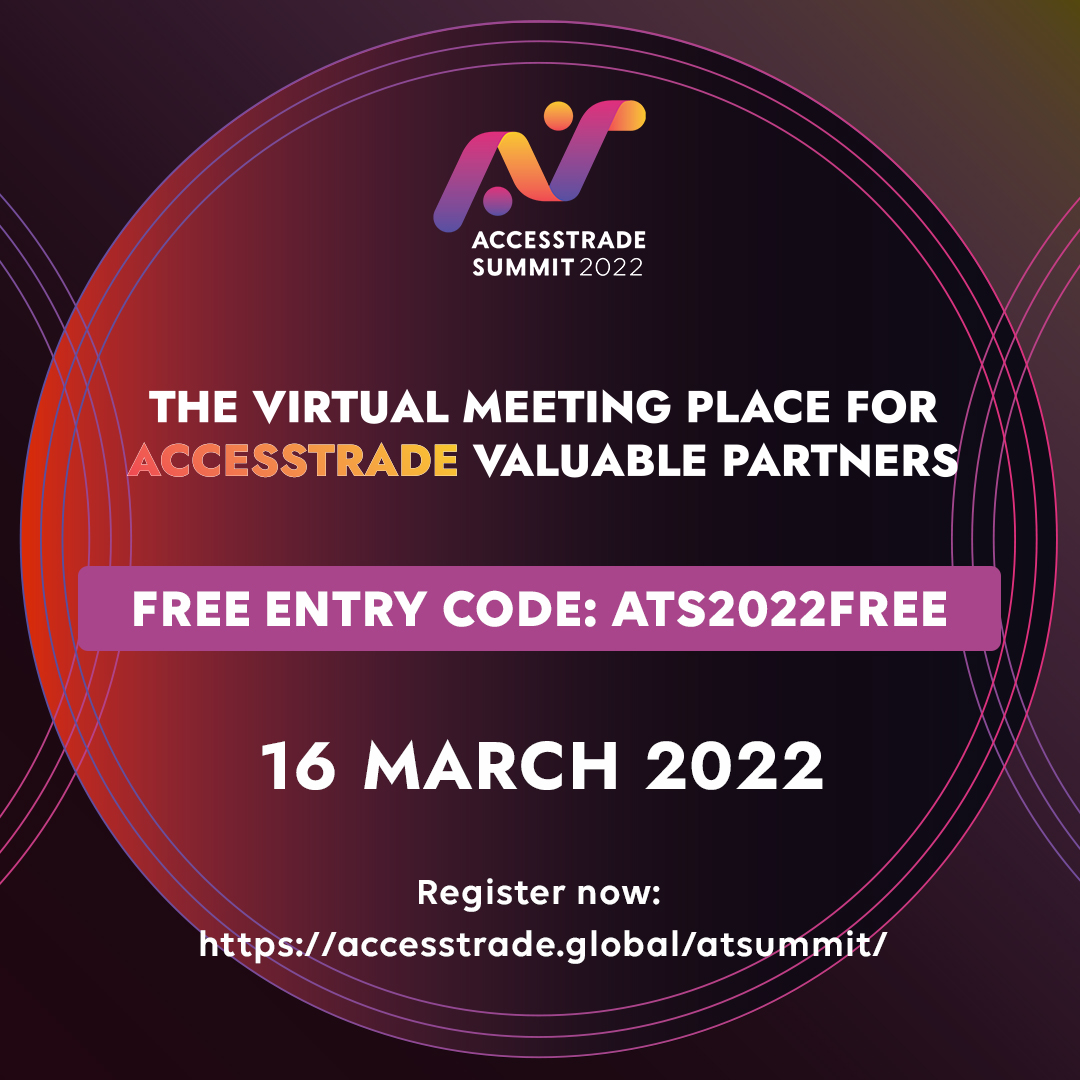 Dear partners, ACCESSTRADE SUMMIT is coming back this year!

ACCESSTRADE Summit is a global conference event specifically designed for ACCESSTRADE partners representing Japan and Southeast Asian countries to promote market growth and connect advertisers, publishers and agencies.

This year, the ACCESSTRADE Summit will be held virtually via Airmeet platform due to the ongoing pandemic. We will provide you the best and memorable virtual event experience!

SAVE THE DATE!
Wednesday, March 16th 2022
9:00 - 21.00 ICT
Airmeet

FREE ENTRY TICKETS are on the run! Do not miss this valuable opportunity, REGISTER NOW!
Visit https://accesstrade.global/atsummit for registration and more info.