How To Reach Your Local Markets in Indonesia with Aarki [Sponsored Article]
Events
5
23 February 2022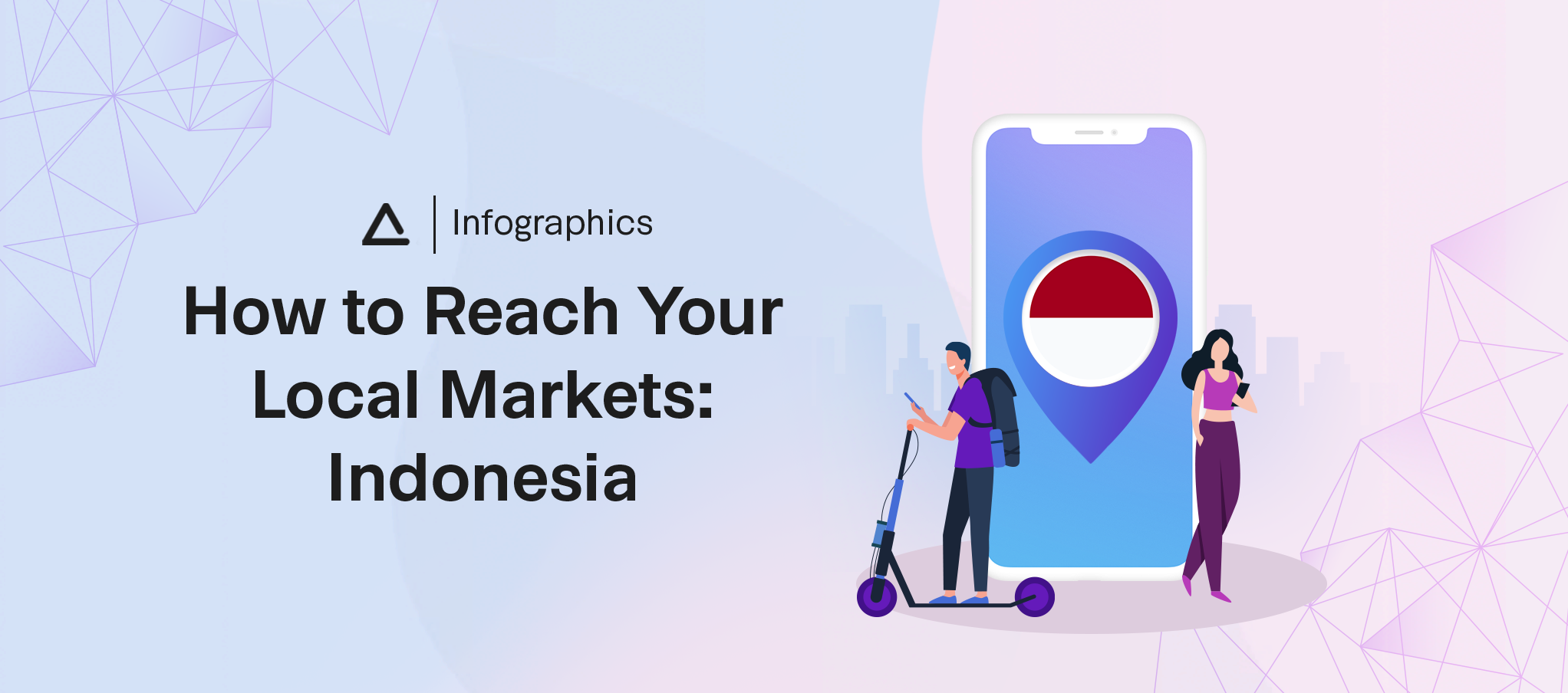 The evolution of programmatic advertising continues unabated in the Asia Pacific region. According to MAGNA, Asia Pacific remains the second largest global ad market behind North America with growth of +13% in 2021, despite the challenges of the COVID-19 pandemic.
Indonesia is one of the biggest markets in the APAC region when it comes to mobile programmatic. According to eMarketer's latest data, there are about 89.8 million smartphone users in Indonesia this year alone, and the number is on the rise, set to reach 42.8% of the total population at 116.8 million in 2023. It is estimated that mobile ad spend will grow to $692 million here by 2023.
Indonesia ranks 4th as a country with the most smartphone users worldwide. Hence, the programmatic landscape here is very competitive compared to other countries and has a huge potential for evolution and growth.
Tap into the Indonesian Market with Aarki
With rapid changes in technology, the mobile app marketing industry faces constant challenges that become an impetus for thinking bigger, acting smarter and finding innovative solutions. The next section of our article will guide you on the aspects you need to focus on when tapping into the Indonesian market.
Get SKAN Prepared
Apple's announcement of major privacy changes to the IDFA on iOS 14.5 was a huge shot across the bow in the mobile advertising world, and opened a new phase for user acquisition strategies.
Aarki prepared for the iOS 14.5 privacy updates with the App Tracking Transparency (ATT) Framework. Even before Apple's announcement that they would be removing the IDFA, Aarki was already targeting ads to LAT-enabled users globally, including Indonesia. This provided us the opportunity to build and improve models that use contextual signals for predictions, without the IDFA.
These LAT-specific optimization models have proven to be effective, allowing our advertisers to reach LAT users at scale while achieving their ROAS KPIs. We accomplished this through extensive model development and iteration of LAT prediction models, which later paved the way for SKAN models that drive buying decisions, both in an IDFA and IDFA-less environment. Currently, all our supply is SKAN enabled, and we have MMP integrations for SKAN forwarding and conversion mapping.
How to Choose the Right Mobile Programmatic Partner
Without a doubt, marketing your mobile app programmatically requires strong decision-making skills and one of the most important factors in succeeding in this journey is your choice of media partners.
Below, we discuss some key considerations to help you choose a demand-side platform (DSP) in this complex and crowded space.
Reach and Scalability
A strong DSP partner should provide unmatched scale. When choosing a media partner, make sure that they are plugged into all major ad exchanges, as well as the smaller local ones, and cover all the different ad formats to reach your target audience.


Algorithmic Approach (Machine Learning Models & Data),
Look for a media partner who is focused on building predictive models. They should offer custom machine learning algorithms trained on down-funnel KPIs that optimize for events such as registration, sale, and purchase.


Creative Development and Optimization
Look for a DSP who can offer creative solutions: a creative suite that will generate personalized ad creatives, as well as the ability to test and iterate multiple creative variants, at high velocity.


Reporting, Data Security/Fraud Filtering
A good DSP should provide full transparency. Advertisers should be able to see their ad placements, the audiences they reached, and what return they are getting from their ad spend.


Support
Obviously, performance is key, but also consider the team with whom you will be working. Exceptional client relationships are vital to driving value for your ad dollars while generating high lifetime value (LTV) users for your app.


Credibility
There are lots of potential partners out there. We recommend moving forward with ones that have a good reputation in the market and whom you trust.
Aarki's programmatic advertising platform, Aarki Encore, consists of Aarki DSP and Aarki Studio. Aarki DSP uses proprietary machine learning algorithms to target users valuable to the advertiser. We leverage neural network embeddings to learn non-trivial relationships between apps and users and extract features based on these relationships.
Paired with our demand-side platform is our proprietary creative suite, Aarki Studio; an intuitive, richly featured platform packaged with advanced animation tools, interactions, and built-in localization. Our in-house design team uses Aarki Studio to compose personalized rich media ads in all types of ad formats; from banners, interstitials, video, native, and playable, that dynamically optimize messaging to an individual user at ad serving time. Aarki has been running winning mobile programmatic campaigns in Indonesia for a while now. If you would like to dip your toe into Indonesia's programmatic advertising market, shoot us a message here.
Infographic sources:
Daily Time Spent in Apps Rise as Much as 45% in Two Years as Pandemic Bolsters the Mobile Habit, App Annie
Number of mobile internet users in Indonesia from 2017 to 2020 with forecasts until 2026, Statista
Number of internet users in Indonesia from 2017 to 2020 with forecasts until 2026, Statista
Digital Advertising Indonesia, Statista
Share of internet users using mobile apps in Indonesia as of Q3 2020, by category, Statista