ACCESSTRADE Summit 2022 - POST-EVENT PRESS RELEASE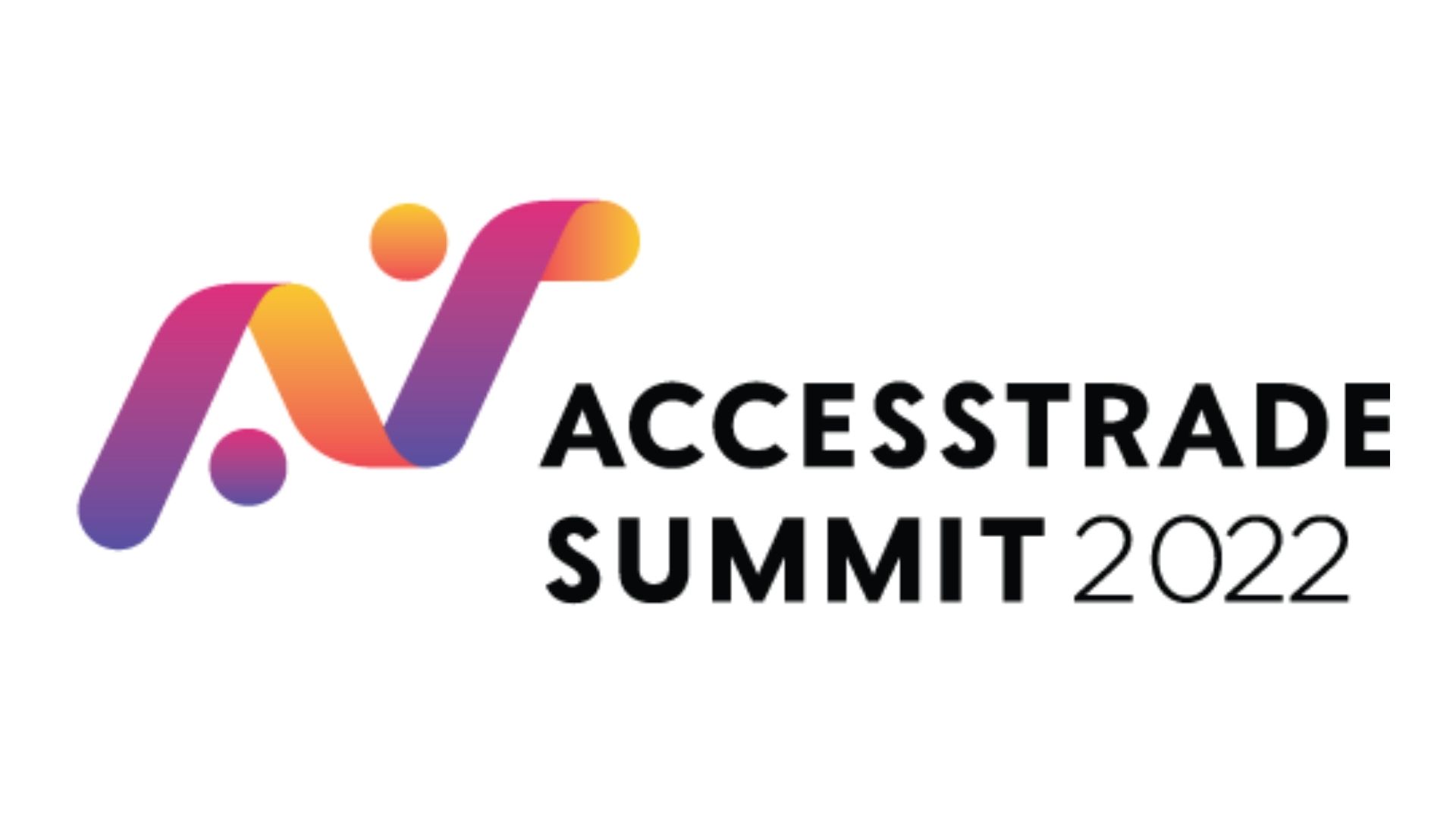 Post-Event Press Release
ACCESSTRADE SUMMIT 2022
Tokyo, March 16 2022 – This year, along with the celebration of its 21st anniversary, the largest CPA affiliate network in Japan and Southeast Asia, ACCESSTRADE held ACCESSTRADE SUMMIT for the fifth time. ACCESSTRADE SUMMIT 2022 is a one-day event that provides networking opportunities for performance marketers to help them mutually share, learn about, and discover new insights to promote healthy market growth.
ACCESSTRADE SUMMIT 2022 was attended by more than 300 ACCESSTRADE partners consisting of advertisers, publishers, agencies, and solution providers. They represented Japan and Southeast Asian countries and they were gathered in a series of events, such as conferences, a networking lounge, virtual booths by sponsors, and ultimately the AT AWARDS 2022 Ceremony.
By participating in the event, the attendees were able to interact directly with Asia's best performance marketing practitioners and experts in their respective fields and deepen their knowledge through interactive Q&A sessions. Additionally, the networking lounge gave advertisers and publishers a chance to get to know each other and collaborate with other companies with high growth potential.
The event was opened with three keynote speeches, the first one was from Shohei Fujita, Managing Director of Global Business of Interspace Group, was about Performance Marketing Industry in 2022.
Then It was followed by speeches from Yuto Kono from Genesia Ventures, Inc. about The Key Start-ups and VC Trends in Southeast Asia, and lastly a speech from Tan Tmangraksat from Appsflyer titled "The Future of Marketing Measurement."
The next agenda was the celebration of ACCESSTRADE 21st birthday and consequently followed by various panel discussions. Three sessions of panel discussions were held at one time.
The first session consisted of three panel discussions focusing on the effect of the pandemic and how to overcome them.
The discussion on "E-Commerce Marketing Strategy toward Post Pandemic Era" featured Dhavinya Saba of Photobook Worldwide, Steven Tjong of iStyle.id, Prayudho Rahardjo of Interspace Indonesia, and Trias Puspita of SIRCLO.
In another room, there was a discussion on how the pandemic affected travel and tourism in Asia in 2022. The speakers were Zahira Tahir of Universal Holidays Travel & Tourism and Hayato Nakata of Interspace Malaysia and Singapore.
The topic of discussion in the Financial segment was "Renovating Financial Partnerships in a Post-COVID World." It featured Interspace Group's Konami Saito, CIMB Thai's Apinya Lohavej, TNEX's Bryan Carroll, Financer.com's Mentari Rahman, and KTC's Sirikalya Suthanyaphruet.
The second session became more interesting when guests were offered three panel discussion alternatives to further their understanding of fascinating marketing topics.
The discussion on "360° of Growth Which Drive Success for Your App" featured three speakers. They were Nana Phan of Appsflyer, Luu Ky Tam of ACCESSTRADE Vietnam, and Narayan Murthy Ivaturi of InMobi.
A conversation on "Establishing Successful Customer Experience Through Omnichannel" was held in another room. Budiono Darmawan of Ruparupa.com, Prayudho Rahardjo, and Shantanu Singh of Vizury took part in this conversation.
The effectiveness of leveraging emotional content was examined in relation to Influencer Marketing. Interspace Vietnam's Bui Huy Dung, Gaudi's Windy Janet, and Interspace Group's Enguang Ren spoke on this topic.
The third session consisted of four country sessions. These panel discussions talked about different concerns in four SEA countries.
"Crafting Powerful Performance Marketing Strategies for the Indonesian Market" was the theme for Indonesia. Payudho Rahardjo, Amitoj Singh of MAAS Ultra, and Usman Raezra of Shopdiscount.id were on the panel.
Vietnam's country session was titled "Vietnam in the Digital Transformation World: What are the most exciting opportunities for growth in 2022?" featured Rainie Nguyen of Interspace Vietnam, Jack Nguyen of INSIDER, and Chinh ?inh of ACFC&VFBS.
"What's Trending in Online Business and Marketing" was discussed in the Malaysia and Singapore Country Session. Interspace Malaysia & Singapore's Hayato Nakata, MGID Philippines' Perlie Kong-de Guzman, and Qoala Malaysia's Muhammad Hazman B Zainal Ariffin were among the panelists.
And for Thailand, it was titled "Take Business Through COVID-19 With Digital Marketing." The expert speakers were Nitiruj Atipongpisal of Shopgenix, Chatt Anuvatudom of Checkraka, Peeraphon Jensubsin of Promotions.co.th, Teerachart Kortrakul of Radars Point, and Konami Saito of Interspace Group.
The event came to a close with the presentation of ACCESSTRADE AWARDS led by Shinichiro Kawabata, Founder and CEO of Interspace Group. Together with Shohei Fujita, Managing Director of Global Business Interspace Group, they awarded the best-performing ACCESSTRADE partners. The following are the winners:
ACCESSTRADE INDONESIA
TOP PUBLISHERS
Top publisher ecommerce category: ShopDiscount

Top publisher online service: Luna Park Media

Top publisher Influencer category: Andhika Yudha

Top Publisher Newbie category: VGI DIGITAL INDONESIA
TOP ADVERTISERS
Top advertiser ecommerce category: SHOPEE INDONESIA

Top advertiser online service category: MAAS By Affle
ACCESSTRADE THAILAND
TOP PUBLISHERS
Top publisher in newcomer category: Facebook Fondlys

Top publisher in travel category: Readme Thailand

Top publisher in finance category: CheckRaka

Top publisher in ecommerce category: Shopback Thailand
TOP ADVERTISERS
Top advertiser finance category: Krungthai Card (KTC)

Top advertiser e-commerce category: BigC Supercenter
ACCESSTRADE MALAYSIA & SINGAPORE
TOP PUBLISHERS
Top publisher in online service category: Luna Park Media

Top publisher in ecommerce category: Sale Duck
TOP ADVERTISERS
Top advertiser in CPS category: Lazada Malaysia

Top advertiser in other services category: Lalamove Malaysia
ACCESSTRADE SUMMIT is an annual event that provides networking opportunities for performance marketers to help them mutually share, learn about, and discover new insights to promote a healthy market growth.